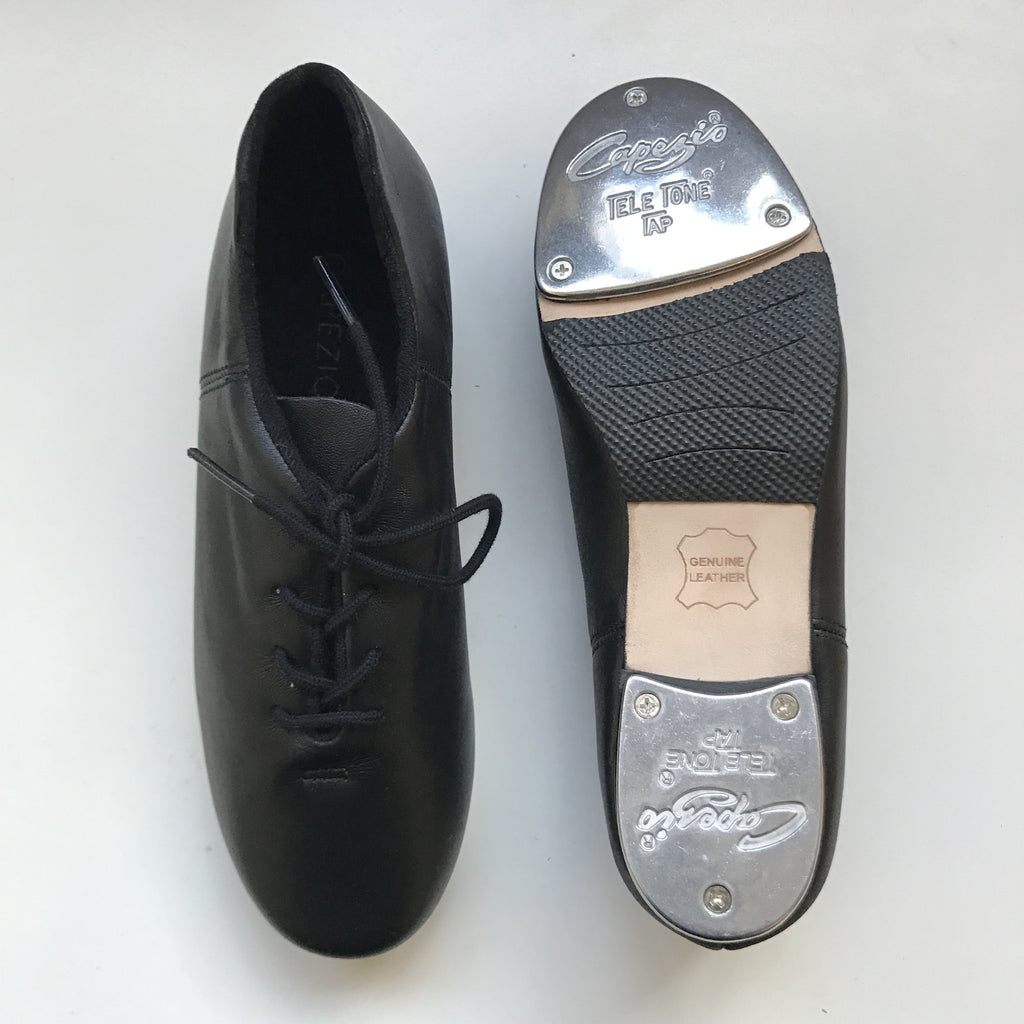 Capezio
Capezio Cadence Tap Shoe
Capezio CG19 teletone Cadence tap shoe. Other tap shoes available from kids $34.95 to adults $200, please contact us for more details.
Every 5th pair of shoes (any style) is 40% off. Select dance shoes are posted online & more styles are available to order. Contact us for more details!
Free shipping on online orders over $120 (before tax).